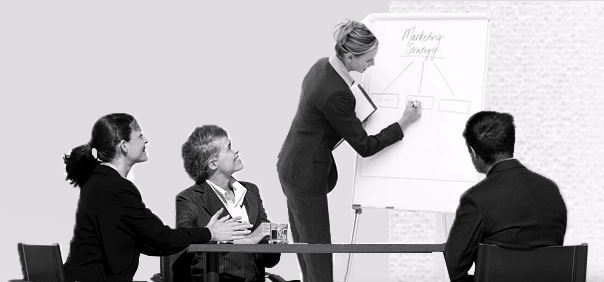 Taking a software product from concept to reality is a difficult and laborious process. FAMOCOM is committed to providing high quality Software Consulting on time and within your budget. Whether you are building a new business-critical enterprise application, upgrading a legacy software product, or starting up with a revolutionary idea, FAMOCOM delivers high quality, cost-effective solutions by our experienced team.
FAMOCOM offers a well-defined and mature Software Consulting and Development Services starting from the requirements stage to the final testing and support procedures. You'll reap immediate benefits from our experienced team in technologies, services, and other enabling reduced design, development, and integration and implementation time.
Specialized Consulting Services
Famocom provides the following advisory services as our Specialized Consulting services:
Project / Project Management includes General Project / Program Management, Program Management Office (PMO) services, Project / Process Governance, Crisis solving etc.

Architecture Design & Integration services that will derive maximum business value for the customers. This include designing high-end business solutions / architecture for a specific business need, advising customers in selecting the right IT product, and integrating business and technical architecture to derive maximum business value.

Operations Research and Economic Analysis services that applies mathematical models to develop business information that support the customers with their Strategic Planning, Policy Formulation and other managerial functions.

Opportunity Assessment Study and Decision Support services that will guide our customers to progress in the right direction and make the right decisions. This includes identifying, assessing, and scoping a business opportunity, develop suitable IT solutions, perform cost estimation, economic analysis and risk assessment to support the customers in making the right business decisions.

Cost Benefit Analysis involves identifying and analyzing the different solution options for solving a business problem and do a comparative study in terms of cost vs. benefits of each solution and recommends a suitable solution.

Gap Analysis / Feasibility Study involves assessing the As-Is business scenario / processes and determine the To-Be processes, identify gaps and thereby determine the feasibility or readiness of a business organization to adopt a new business system that improves business performance.
Our key Software consulting services include:
Project Based:


Project consultancy is a highly specialized field in itself and requires outstanding expertise. We cater to an amazing set of businesses for project based consultancy services. We understand the complete business processes of your company and help them to implement fast performing and cost effective IT solutions to leverage the growth of your company.

With our experienced team of Software Consultants we offer innovative and quality project consultancy service. Our team of experts provides business analysis, technical guidance, project development, deployment, and offer solutions on all technologies and platform. Not just consultancy, we focus on project performance as well. Our soul aim is the success of your business.

Product Based:

If you are looking to start a new product venture we are here to assist you and guide you through out the process. Our experienced consultants will not just guide you in planning and establishing of your new venture, but will find suitable and cost-effective solutions to all your business problems and obstacle throughout the process.

We do thorough study of the related field which includes market research, customer study, product study, target market research and all other related things influencing the product. Only then we provide complete consultancy on product budgeting, design, architecture, technology, programming, testing and maintenance of the product. Our expert team of consultants provides complete support and maintenance to upgrade and further release of the product time to time.